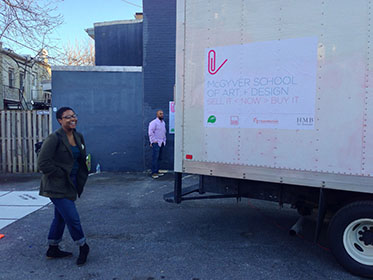 FIRST ASSIGNMENT
Re-inventing art education for the 21st-century.
At 9th and U Streets NW.
On the back of a truck.
In a parking lot.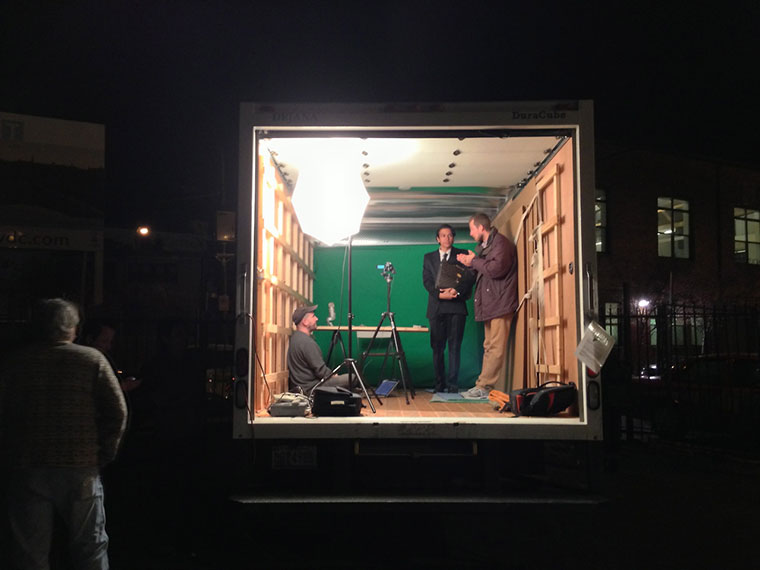 UPDATE: Check out the interviews that were projected
from the truck at the 15 March event!
On March 15th, McGyver School of Art + Design kicked off its inaugural class, beginning in the fall of 2014. On-site faculty interviewed 24 anonymous hopefuls who want to build a better art institution. Prospective applicants for the class of 2018 proposed strategies for a DIY school from the ground up. Responding on-camera, applicants created a foundational archive that will shape McSAD's first round of academic expansion. This combination thought experiment and brainstorming session introduced prospective students and the community at large to McSAD's innovative pedagogical structure -- one that emphasizes problem solving and skill acquisition through a real world, project-based curriculum.
"The McGyver School has been but a glimmer in my eye until this moment" said Provost Mia Feuer. "But myself, our board, our faculty, and our community believe that McSAD is uniquely positioned to become the preeminent institution of arts education in our nation's capital. By operating within a pragmatically focused, think tank structure, we will be inverting a score of prevailing hierarchies, from who dictates the outcomes to who foots the bill."
For press inquiries, please contact info@mcsad.us